« Sunset Ridge Corn & Bean Salad
with chili dressing | Home | Old Army Chili Recipe »
By Culinary Cowboy | October 24, 2007
You see this guy?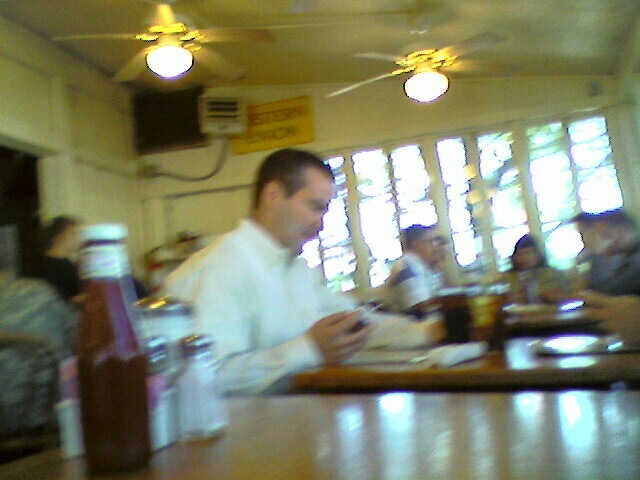 He thinks he's special.
He is holding his fancy mobile phone device in his hand.
He is carrying on a conversation with "John" and planning strategy for a meeting.
This was today during lunch at Good Time Charlie's Bar & Cafe, 2922 Broadway St, San Antonio,Texas. All of us sitting around him got to hear all of his side of the coversation.
It's only etiquette to excuse yourself from the table for a mobile phone conversation. It's more than that if you are a loudmouth, blowhard who thinks the world revolves around you and your sorry AT&T meetings.
Topics: Eating Out, Etiquette, Mobile Phones | No Comments »
Comments